Shrimp, Mushroom, Pork-Stuffed Bean Curd Roll is one of the most popular dim sums. Normally we don't make at home and only have this dim sum at restaurant for morning tea (dim sum breakfast). I was so impressive for the home made Bean Curd Rolls that was made by a sweet  girl. She is my university classmate. It is so fresh, delicious, full of flavor and health.
I have never thought that is so easy to make the bean curd roll. And it can make all kind of flavors whatever you like. Today I modified her recipe and added some ingredients that I loved most.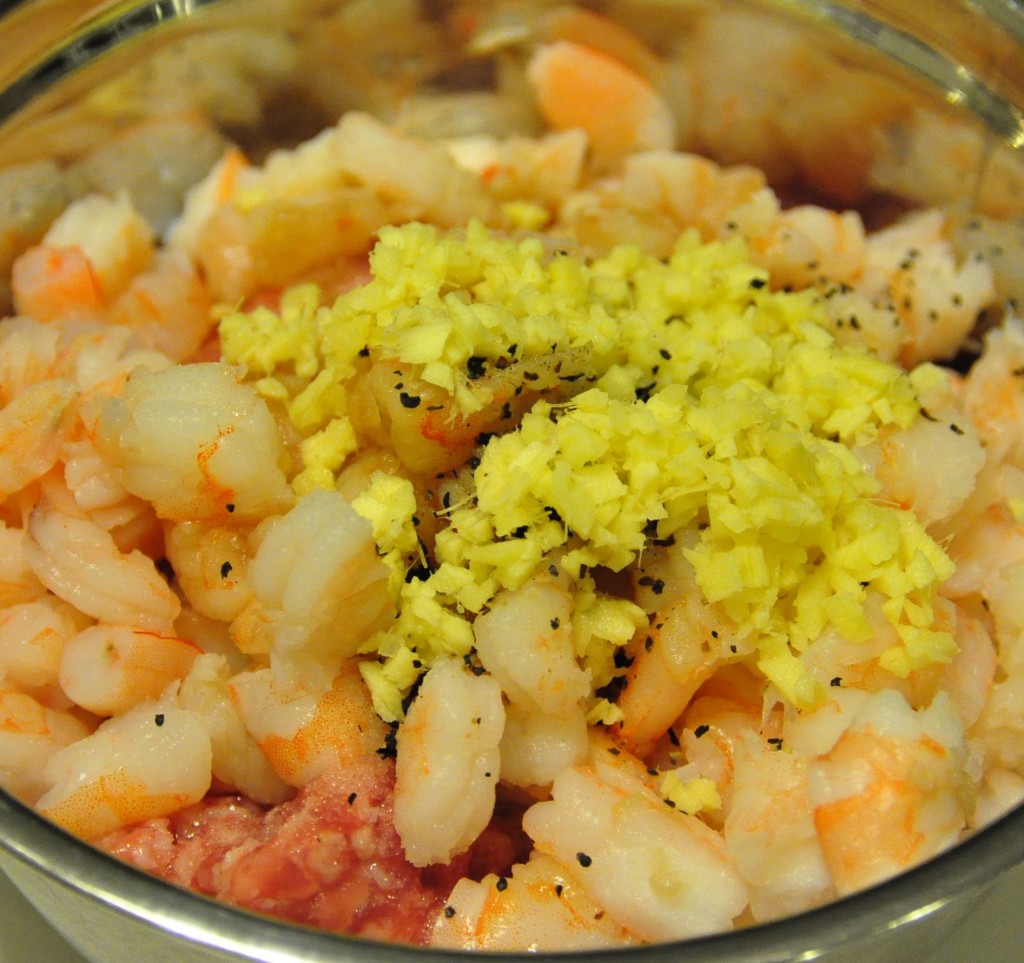 INGREDIENTS
1. Bean curd sheet: fresh sheet
2. Filling Stuffing:  ground pork, shrimp, dry mushroom (soaking at warm water and make it soft), lotus root, Celery, ginger, pepper, soy sauce, salt and sesame oil.  The filling can make based on your taste.